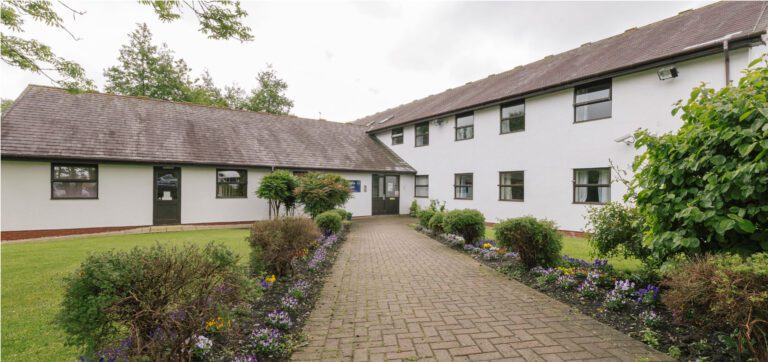 | Treatment Centre | Web Address | Contact Info |
| --- | --- | --- |
| Hafan Wen Inpatient Detox Unit, Wrexham Maelor Hospital Site | | |
Hafan Wen is a purpose-built in-patient detoxification unit which provides medically managed clinical treatment and support to those working towards a substance-free lifestyle.

The clinical provision is led by a consultant psychiatrist and the service is staffed 24/7 by qualified nurses and an experienced team of healthcare support workers. The therapeutic programme, which supports service users through detoxification, is led by experienced therapeutic workers who facilitate a range of evidence-based psychosocial interventions, including looking at anxiety management, destructive behaviours / disputing beliefs and recovery (including addressing thinking patterns). These interventions are intended to empower change and engage service users in the programme, building recovery capital in the process.
| | Yes | No |
| --- | --- | --- |
| Treatment of drug/alcohol addiction | | |
| Treatment of behavioural addictions | | |
| | | |
| | | |
| | | |
| | | |
| | | |
| | | |
| Is the treatment centre staffed by nurses or other medical clinicians? | | |
| Is the treatment centre staffed by 24-hour waking staff? | | |
| Do patients have access to a psychiatrist? | | |
| Do you accept pregnant women? | | |
| Do you accept women & children? | | |
| Do you offer support for families? | | |
| Do you offer aftercare services? | | |
| Do you have supported housing/third stage accommodation? | | |
Other services/treatment provided:
Hafan Wen offers in-patient detoxification for adult men and women whose lives have been affected by misuse of drugs, alcohol, or both. Hafan Wen is staffed 24/7, 365 days per year. The in-patient detoxification unit is an established 25-bed service situated on the site of the Wrexham Maelor Hospital, at Gate 4, Watery Road, Wrexham LL13 7NQ. Hafan Wen provides a responsive, flexible, and clinically effective service which ensures positive outcomes including completed detoxification, stabilization, improved general wellbeing, increased motivation, improved mental health and improved physical health. Hafan Wen also empowers service users to develop an improved understanding of the drivers of addiction and the skills to prevent or manage relapse.
The staff team believe that everyone can change given the appropriate opportunity, space, and time to do so. The team will devise an individualised care plan with you based on your main areas of concern.
Hafan Wen's detoxification protocol has been developed in collaboration with the local commissioning body, Betsi Cadwaladr University Health Board (BCUHB) and is based on current public health and NICE guidelines. The protocol is audited by BCUHB, the service manager and the hospital pharmacy, which provides Hafan Wen with its medication. The consultant psychiatrist and service doctors assess all service users in accordance with BCUHB prescribing guidelines.
Our staff team will review medical withdrawal on a daily basis, and consult with you in relation to dosage, rate of reduction and any other factors that contribute to you completing your detoxification regime comfortably and successfully. This includes monitoring of physical conditions related and unrelated to substance misuse. Where indicated in the referral documentation or following consultation with you and your referring worker, naltrexone, disulfiram or acamprosate may be prescribed and commenced prior to leaving the service.
Hafan Wen acknowledges the need for privacy and safety for service users, especially at such a difficult and vulnerable time. Whilst you are supervised in all aspects of our activities and therapies, you are afforded a high level of privacy and respect in a clean, safe environment conducive to recovery.
For many people, accommodation is one of the most important aspects of their stay. At Hafan Wen each service user has their own bedroom with en-suite shower, toilet and TV. Equipped with a writing desk, wardrobe and cupboards for your belongings, rooms are a place for you to retire when you want privacy.
Facilities at Hafan Wen have been carefully designed, and are being continually upgraded to meet the diverse needs of particular groups of service users including disability-friendly accommodation — lifts, seated showers, hearing impaired and fully accessible main building with wheelchair access.
There are 25 single-occupancy, en-suite bedrooms and four lounges in total, each with a small kitchenette including microwave, tea and coffee making facilities, and dining area. There is also a laundry, relaxation room, art & computer room, recreation room, group work room and garden.